The only thing standing between you and your goals is the B.S. story you keep telling yourself as to why you can't achieve it!

WOWZA! Did the quote hit you between the eyes like it did ours? It's so true!  We determine our success, which is directly related to our attitudes and beliefs about ourselves.  Don't limit yourself, judge what you want or worry what others think.  Make up your mind and GO FOR IT!  Goals always turn out better than you imagined- much like the kid in the video below.  I am sure the flip was a goal of his, but not the outcome! SO COOL!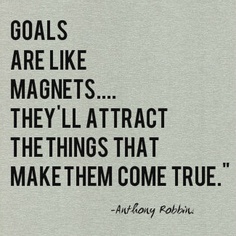 JOIN THE DISCUSSION: Who are you going to share your goals with? 
RELATED POSTS: