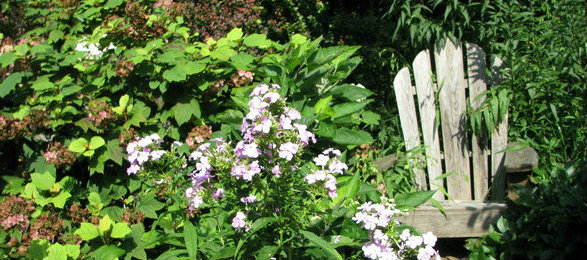 You can have it all, just not all at the same time. -Pam Owens
Point To Ponder:
Do you continually feel like you are falling short of your expectations?
Could it be because you're trying to "have it all," all at once?
Action Item:
Make it a point this week to embrace "the juggle." Determine your priorities and goals, set yourself some realistic expectations and practice patience in the moments when it's not all going according to plan.
In May, I attended a women's leadership conference in Dallas called Power Pipeline. Power Pipeline is one of many programs run by Women's Resources, a 35-year-old nonprofit educational corporation. Through leadership and legacy, their mission is to connect, inspire, empower and honor Texas women leaders. In fact, Governor Ann Richards was one of the founders, and her grit and passion for life is clearly reflected in the zest and charisma of Women's Resources.
One year prior, my mother also attended the program and gave it glowing recommendations, so I knew it was something I not only wanted to do, but I had to do… For ME!  At this particular time, I was also having a difficult time managing my expectations with "the juggle," a.k.a. the life/work balancing act that was stressing me out.
On Friday, as I left my husband Russell and son Durant at home for the drive to Dallas, I struggled with the guilt of leaving them for a weekend. I knew better than to let negative emotions and toxic thoughts fill my heart and mind, so I gave my spirit a good talking to and reminded her that I would be a better mom, wife and leader by attending this program — and that I deserved it! In addition, I told the enemy voice to take a hike and that I wasn't going to let her steal my joy.
Worrying is like a rocking chair- it gives us something to do but takes us absolutely nowhere! -Van Wilder
As you might expect, within the first thirty minutes of attending Power Pipeline I knew I was where I needed to be. The group was intimate, diverse and fun. The leaders created a comfortable environment, and before long everyone was connecting and coming to the realization that we all were in the same life boat — doing our very best to successfully paddle upstream, while keeping our families, friends and careers afloat.
All in all, the entire weekend experience was incredible and every segment was outstanding; however, there were two particular breakthrough, ah-ha! moments:
The first came as a result of Sarah Fontenot, an overachieving nurse-turned-lawyer who also happens to be married with three grown sons, has multiple sclerosis (MS) and teaches Health Law at Trinity University (gasp!). Her mother was a visionary who taught her to shoot for the stars and reject taking no for an answer. Therefore, as the themes of guilt and the life/work balance continued throughout the weekend, Sarah recalled a time in her young professional life when she was feeling guilty for spending time away from her family to work and pursue her passion. So, she called her mother and expressed her guilt — hoping to receive sympathy — when her mother declared, "Do NOT put your guilt on MY grandchildren!"
OUCH! What a powerful comment?! While it took me aback, it also spoke to me. Guilt, fear and shame do not serve our families, friends, or careers. In fact, they are life-sucking emotions that prevent us from experiencing joy. Therefore, I determined that am not going to feel guilty for loving my career or pursing my passions, but in the same breath, I have to remember the next and very important quote from Pam Owens, which puts everything together.
Pam Owens is Women's Resources Creative Director. She is a professionally-driven, married mother of two young children and lives in Round Rock. Towards the end of the conference she gave us the opportunity to ask final questions, and of course, the life/work balance question came up again. She then proceeded with our quote-of-the-week which is, "You CAN have it all, just not all at the same time."
Eureka, I finally got it! I CAN have it all, but I have to accept that everyday is going to be different. One day I may be able to achieve my exercise goals, but fall short on my professional agenda. Or, one day might be the perfect personal and professional day, while my exercise goals are sacrificed. Most importantly, I must keep my priorities in line. These are my faith, family and friends, and they cannot be comprised.
Since May, I've become much better at managing my expectations and am understanding that I can have it all. In addition, I've realized that as long as I am passionately pursuing life, each day is going to be a juggling act and some balls are going to drop. However, the key is to make a committed effort and pick up the dropped balls and try again, ensuring that the same balls are not dropped day after day.
Finally, as we say good-bye to summer and enter the fall season, I encourage you to take a deep breath and embrace "the juggle."
Determine your priorities and goals
Manage your expectations
Remember that you can have it all, just not at the same time.
And, speaking of expectations (and to leave you with a good laugh to start your week), you should NOT expect to do any of the exercises displayed in this week's video during iGnite classes, unless you're dancing with Betty — where anything is possible!
JOIN THE DISCUSSION-What ball do you keep dropping and struggle to pick back up? 
Related Posts: 
We think you will also like: