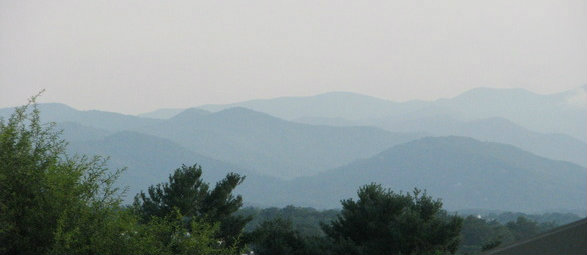 Success in life is not how well we execute Plan A; it's how smoothly you cope with Plan B
-Sarah Breathnach
Point To Ponder:
How do you usually react when things don't exactly go how you planned or hoped? How would you like to see yourself react in those situations?
Action Item:
Identify a recent situation where things didn't pan out the way you had planned and you reacted with frustration. Then, determine how you would have liked to have responded, knowing that the world did not end. Yes this is much easier to do in hindsight, but this exercise will help you react differently the next time things don't go your way!
As most of you are aware, April B., our former Director of Customer Relations whom you've probably dealt with on multiple occasions regarding your iGnite classes, has moved to Atlanta. April delivered her news on Monday, July 23rd. This was my first work day after being in Asheville for our Monarch Escape and needless to say, I was not expecting it.  We had just finished our productive two-plus hour weekly meeting when she dropped the bomb.  As she began telling me her news, my immediate thoughts were "but I thought you were happy in Austin and loved iGnite!" and "WHAT! How could you do this to me?!"  But, at that moment of desperation and negativity, I thankfully also began hearing all of the things I have been taught, and that I teach, believe in and know to be true, which are:
When one door closes another one opens
Everything happens for a reason
God is in control, so let Him lead!
At that exact moment, I felt an immediate attitude shift and a blanket of calm swept over me, as I knew everything was going to be okay for April, for me and for iGnite. Most importantly, and once I got over my internal pity party, I ultimately wanted April to follow her heart and live her best life, even if that meant outside of Austin and not with iGnite.
"When one door closes, another opens; but we often look so long and so regretfully upon the closed door that we do not see the one which has opened for us." -Alexander Graham Bell
Following April's heartfelt announcement I instantly moved to Plan B, which was to Skype and email Catherine H., who had been in Europe since April and working remotely for iGnite. I needed to offer her a full time position and of course, because of the six hour time difference she was not at her computer and unable to Skype. Therefore, I began praying that God would provide me and iGnite with a solution to my dilemma.
By Tuesday, the next day, Catherine and I were able to connect and she enthusiastically accepted the position! Then and even more exciting, she flew to Austin three days later and started full time on Monday, July 30th.  As a result, I've finally converted my home office to a fully functioning and organized office (a.k.a. The iGnite Headquarters) with dream boards, inspirational quotes, pictures and art, dry erase boards and butterflies of course. Needless to say, it's been a whirlwind with a lot of good stuff in store for iGnite. Keep up to date with our updated classes and exciting events via Facebook too!
All in all, I am thankful for the opportunity to have been forced to see what was behind the Plan B door. It was time for a faith and attitude check and I suppose that's what I get for asking God to stretch me beyond my comfort zone. He's got quite the sense of humor and I have to remember to keep mine too- even if that means striking out not once, not twice, but three times, like this incredible boy in this week's quick video.
JOIN THE DISCUSSION – Share your helpful tips for staying faithful when Plan A goes awry! 
Other Related Posts: