Taking personal responsibility for every aspect of your life, owning it- just as it is, is a privilege not a punishment!
(Anonymous)
Tax Day has finally passed (PHEW!), and we're all collectively taking a big sigh of relief that – at least temporarily-  all of the money and tax talk has passed. But why is it that we women in particular are often so intimidated by the topic of money, finances, taxes and the like? I know that I run from the topic whenever it's brought up because of my lack of understanding of it all, and I defer to others when faced with making any big financial decisions.
Whether you touch the finances in your household or not, wouldn't you feel better if you saw it is an approachable topic that you have somewhat of a grasp on? I know I would, and I can tell you that taking charge of learning more and making efforts to organize and understand your finances provides an incredible peace of mind.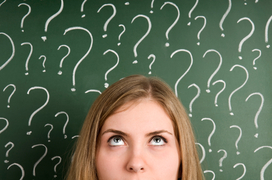 According to the National Center for Women & Retirement, roughly 90% of American women will find themselves the sole keepers of their personal finances at some point during their lives.  So if money and finances is at all as intimidating of a topic to you as it is to me, then you will appreciate some user-friendly tools that will help make the land of money, taxes, investing and the like, simpler and more approachable.
With that said, we've gathered some great ones for you, all VERY worth checking out:
So there we have it, four tools that will help get you on the right path to tackling the topic of financials with less stress and intimidation. Get started now, and by Tax Day 2013 you'll be saying "Oh, taxes? Easy- I've got them covered!"