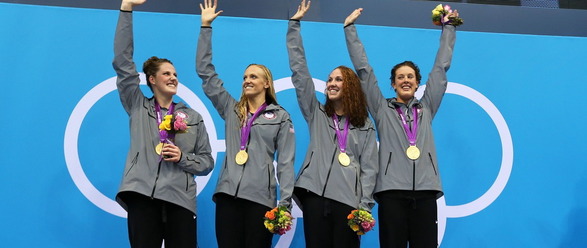 The road of life can only reveal itself as it is traveled; each turn in the road reveals a surprise.
Point To Ponder:
Do you appreciate the daily and simple surprises of a setting sun, chirping birds or good health?

Action Item:
View each day with a pair of fresh, childlike and adventurous eyes and expect for your life to be filled with never ending and abundant surprises.
I realize this is very random but I was recently inspired by a Judge Judy interview. During the interview I learned that she is currently 68 years old and didn't start her television court show until she retired… 14 years ago! She then went on the say, "You never know when a surprise is going to be around the corner, therefore you just have to keep your eyes open." Furthermore, if you're not impressed yet, how about this fact: Judge Judy is currently beating Oprah and has the #1 rated daytime show! That blew me away!
Judge Judy's interview was less than five minutes long, however I was moved by her words. Don't get me wrong, I don't feel compelled to watch her show, however I do appreciate that despite age or time of her life, she had not given up on herself and was open to trying a new endeavor (her television show) when she was a fifty-four year-old grandmother.
Prior to her television show, Judge Judy was just a regular person who had made plenty of mistakes in her life, with one being divorcing her second husband of thirteen years. She was dealing with the stress of her losing her father, with whom she had a very close relationship and she claimed she couldn't change her husband by forcing him to do what she wanted (I'm not kidding). Within one year she realized she made a huge mistake and had not been fair. Fortunately, she and her husband promptly remarried and have been happily married ever since.
You never know when a surprise is going to be around the corner, therefore you have to keep your eyes open
Her quote above proves to be correct because I was definitely surprised to be inspired by her interview. In addition and along her story line, our mindset and expectations determine the surprises that each day holds. When we look up and see life with a pair of fresh, childlike and adventurous eyes, we will always appreciate, be inspired and in awe of everyday things like a blooming flower, a sunrise and full moon, fluttering butterflies or the simple yet miraculous act of walking, talking and even dancing. In fact, the Olympic athletes are a perfect example… While they have been training for years, have visualized winning-and therefore expect to win- upon winning, their reaction is always one of incredible joy and surprise!
Therefore, no matter where you are in your life, expect to be surprised, however don't be surprised when you enjoy this awesome video featuring the USA Olympic Swimmers and are unable stop singing this lyric, "Hey I just met you, I know I'm CRAAAAZY, but here's my number, so call me maybe".  I LOVE IT and know you will too.  Here's to a week of surprises!
JOIN THE DISCUSSION- Are you open to being surprised today? 
Related iGnite Posts: